---
We are experts at shipping & packaging and will do the following to save you money.
We will combine orders
We ship green so second-hand boxes are used when possible, but I cannot always do so.
We use bio-degradable peanuts and recycle the news papers and bubble wrap for those delicate items.
If you order multiple items, I will combine the items into one package and if it is significant difference I will refund you the difference.
We ship most orders within 24 hours (Monday-Friday) from the time it's paid
Special orders take longer.
All orders are insured unless your country does not allow this.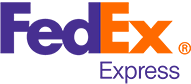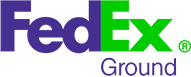 ---
CLAIMS:
The USPS tracking system is poor at best. The mail man picks up my packages at my warehouse. Then he scans into the USPS system. The good news is that your order was insured and USPS has only lost one in the last year. This is how it works. We must wait 45 days from the day your item was before they accept a claim. We will need you to give a statement that you never received the item so we can turn it in with the claim. It usually takes about 10 days for a claim to get approved. You can wait and hope they show up. Pay for another order and get the items now knowing that once we get your insurance claim approved we will refund your money. The other option is after the insurance claim is approved just tell me to cancel your order and we will refund your money in full. Sorry, you are having a problem but we did ship from my end very fast.