---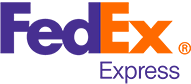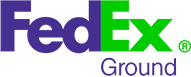 ---
We take care to package items as carefully as possible. We ship orders worldwide. Shipping costs noted at checkout are only an estimate. If you would like a reevaluation of shipping costs, please submit a quote for the desired items. We will contact you directly if more shipping is required for your order. All shipping costs with Caddy Daddy are for the cost of shipping only. This does not include the payment of any possible duties or customs taxes for items shipped internationally. We utilize FedEx and USPS (United States Postal Service) for our worldwide shipping services.
Here at Caddy Daddy, we understand shipping costs can be expensive. We do our best to minimize shippings costs as well as offering free shipping domestically on many of our products. We also will automatically combine orders to ship in as few packages as possible. Please let us know directly if you require specific shipping with multiple orders. We can ship most orders within 1-2 days of ordering during normal conditions. This is NOT guaranteed. If you need orders by a specific date, please contact us directly. We are not responsible for any shipping delays caused by weather, natural disaster, shipping carriers, or incorrect addresses. Please keep an eye out for emails regarding your order and your tracking information to ensure it shipping to the proper location.
---
ALL TAXES, DUTIES, AND FEES FOR ORDERS SHIPPED OUTSIDE OF THE UNITED STATES ARE THE SOLE RESPONSIBILITY OF THE CUSTOMER.
---
Caddy Daddy Strives for Greener Shipping!
| | |
| --- | --- |
| | We use bio-degradable peanuts (or bubble wrap for those delicate items) |
| | We use recycled paper and newspaper |
| | We reuse boxes when possible |
| | We combine shipments when possible (to save both economically and environmentally) |
| | |
---
Make sure to check your parts order as soon as it is received!
CLAIMS:
It is important for you to reach out to us as soon as possible if you think a claim needs to be filed for your shipment. You must file your claim for damaged or missing contents no later than 60 calendar days from the shipment date for U.S. packages and 21 calendar days from the shipment date for international packages.
If you receive a part that is damaged during shipment or packaging that is damaged during shipment (and items appear missing), you must notify us within 3 days of receiving your package. We will need pictures of the damaged part as well as pictures of the package that the order was shipped in to file an insurance claim for you. If your items appear missing because the package was damaged, we will need pictures of the damaged packaging and all the parts that were actually received. If you need to have a replacement before the claim process can be completed (which can be as long as a few weeks), you can elect to have your account charged to send a replacement. Once the claim process is completed, we can refund the cost of the replacement. Please contact us for additional details and conditions during this process.
If you think your package is lost as you are tracking the shipment, please contact us as soon as you realize this. Keep in mind you may need to wait several days before it can be considered lost. With FedEx shipping, this is usually within 10 days. With USPS shipping, it is about 45 days before the package can be considered lost.