---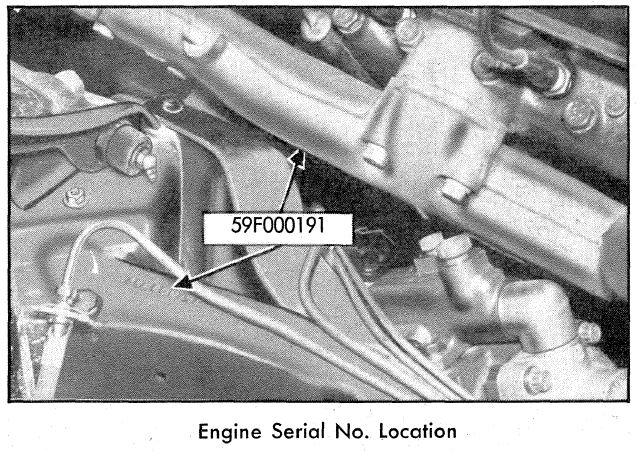 The "Vehicle Identification Number" (VIN) is also known as an "Engine Serial Number" for Cadillac vehicles before the 1970s. These numbers are before the creation of the 17-digit VIN that is used on modern day cars. This is commonly located on the lower left hand side of the cylinder block above the edge of the oil pan or on the lubrication plate on the interior door lock pillar on the left driver's side. If your number is not in these locations, please look in your shop manual for specific location information based on your year Cadillac.
In the above example, first and second digits identify the model year (1959).
The third digit identifies the body style (F - Convertible).
The last six digits identify the production sequence (000191).
If you are not sure of the model of your vehicle, send us a picture of your Engine Serial Number by email and we can help locate the correct parts for you.
Please note that this number is different from a Data Plate or Engine Unit Number.